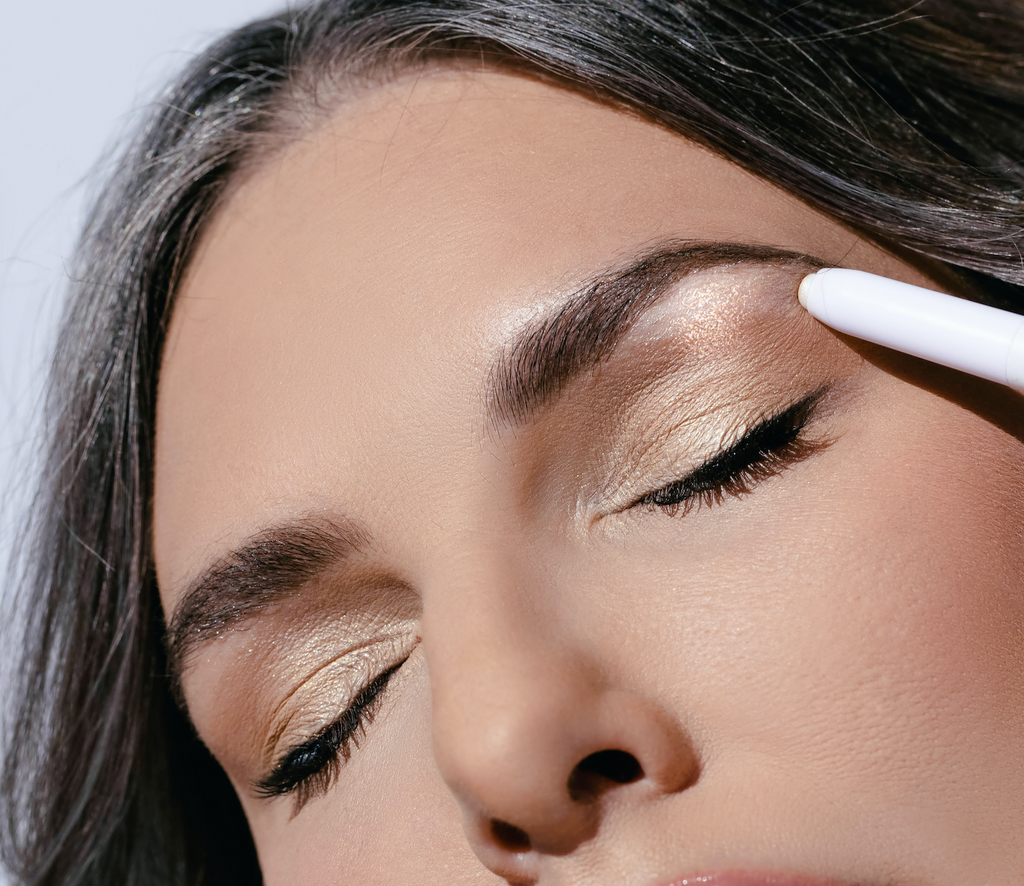 Brow First Beauty
Eyebrows frame the face, they accentuate our unique features and help convey our emotions. Brows say so much, so we decided to create an entire line of beauty products for them.

Our name Brow Trio is inspired by the magic the number 3 holds in creating, shaping and maintaining our best brows. Each brow shape is broken down into 3 parts: front, arch and tail. Each of these parts requires attention when creating your best brows. Understanding your brow shape is key to creating a balanced look.

They say the best things come in 3s and we believe that also includes your brows. It only takes 3 steps to create and emphasize beautiful brows using our trio method.
The Trio Method
We've created a simple 3 step routine that can be customized to create your best brows that are uniquely yours. This method can be followed using different combinations of our proucts depending on brow needs and goals.
1. Shape
It is important to define the shape you desire for your brows and then decide how you want to go about creating or defining your shape. To do this you can use grooming tools, pomades, stencils, brow pens and pencils.
2. Texturize
It is time to add texture to create a 3-dimensional look. Even if you don't have a lot of hair to work with, there are ways to create dreamy depth. To add texture, create realistic hair strokes and shading using our brow pens and pencils.
3. Set
Once your brows have been filled in and texturized, it's time to make sure they last. End your routine by setting your brows. Use our brow wax or gel to add lift, fluff, emphasize texture and hold your look in place. Want to have some fun? You can intensify your brow look with glowing highlighters in an array of shades.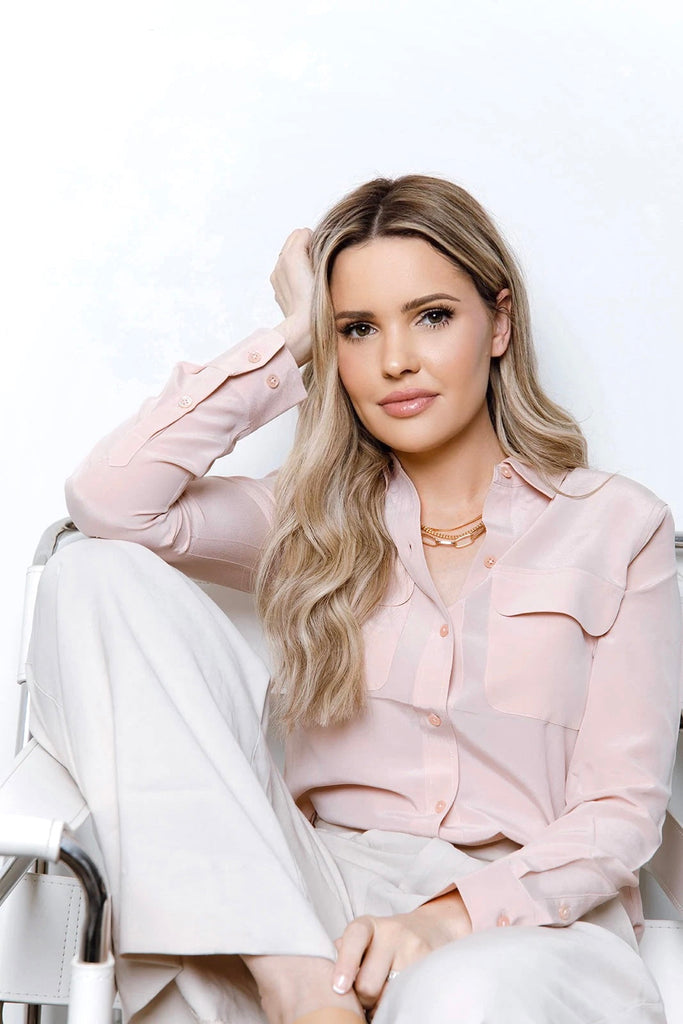 Our Founder
Brow Trio was created by Bree Olson in the spring of 2020 and is very much a pandemic success story. Bree had spent years building one of the most successful eyebrow microblading businesses in Southern California. Living eyebrows day in and day out exposed Bree to her client's daily eyebrow frustrations. The eyebrow products that women needed didn't exist or required expert makeup techniques which led women to seek out expensive permanent solutions, like microblading.
With the closure of her business due to Covid-19 restrictions, Bree set out to build a business that gave women the products that THEY needed. Products that were easy to use, and didn't require permanent procedures. Products that give ALL women the confidence of beautiful brows. Boom! Brow Trio was born. An eyebrow first makeup brand focused on giving women inexpensive, innovative industry-leading eyebrow products. Products that women truly want.
Mission
We believe brows are personal. Our products are designed to meet you where you are, to celebrate your brows and to emphasize what makes your brows unique. Brows are not meant to be perfect and there isn't one right way to do them. Fill them in, fluff them, highlight them, the options are endless. We hope our products bring you confidence and help you see just how beautiful you already are.
Our Products
Our products are cruelty-free and vegan and formulated to emphasize what makes your brows unique. Our pomades, pens and pencils are beautifully pigmented and designed for a wide range of hair shades, and great for all skin tones.
Our Most Popular Products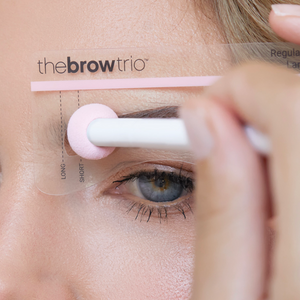 The Brow Trio
Meet our most popular kit, The Brow Trio. It includes 12 stencils, waterproof and smudge-proof pomade and our signature sponge brush. Transform your brows in a few easy and beginner friendly steps.
Shop now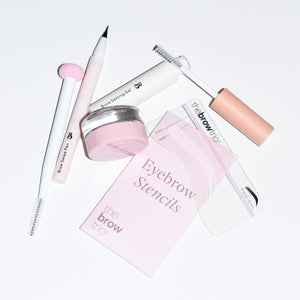 Brow Bundles
Shop our brow bundles and transform your brow routine. Our brow bundles offer the perfect opportunity to try our popular Brow Trio kit, explore other brow products in our collection and save. Up to $32 in savings.
SHOP NOW